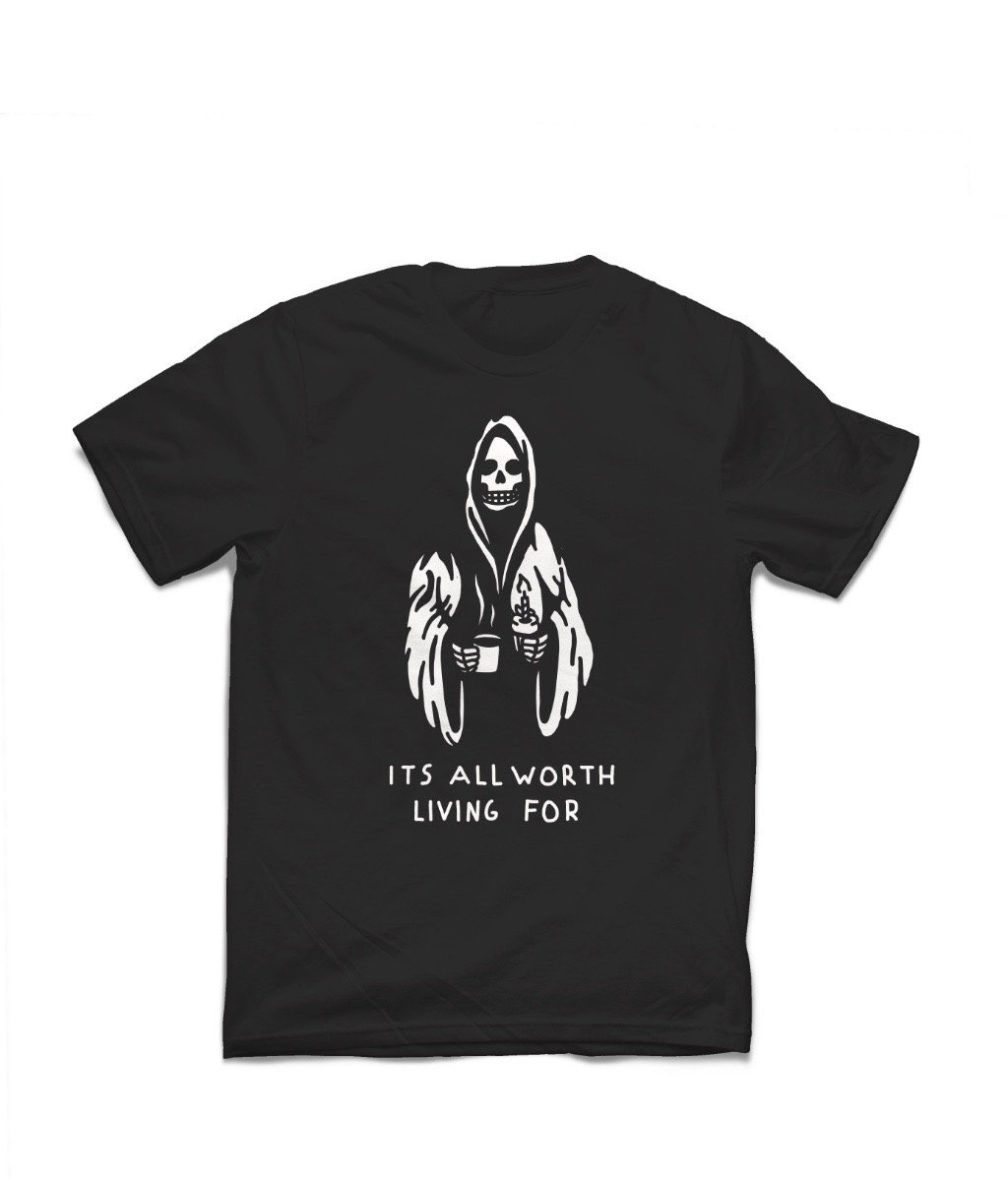 Happy Birthday, Grim!
I mean, a birthday skeleton handing you a cupcake with your godawful cup of coffee is pretty good, and there's got to be some humor in a smiling dead guy telling you it's all worth living for.
The idea here was simple: collaborate with an excellent illustrator (my friend Justin at Long Live Design) to create something that would be both recognizable and fun.
So, it's your birthday today... celebrate! And if you want to pick one up for a friend or family member, or for a dog who likes to wear human clothes, this tee is yours for the taking – whoever you're buying it for – for the next 72 hours.
Don't forget that you can also use your birthday discount to get 25% percent off of anything and everything from our public store, as well, including:
Just use the code BIRTHDAYSUIT upon checkout to apply your discount. (Click any of the above images to go straight there, or peruse the entire store, here.)