Typewritten & Signed by Levi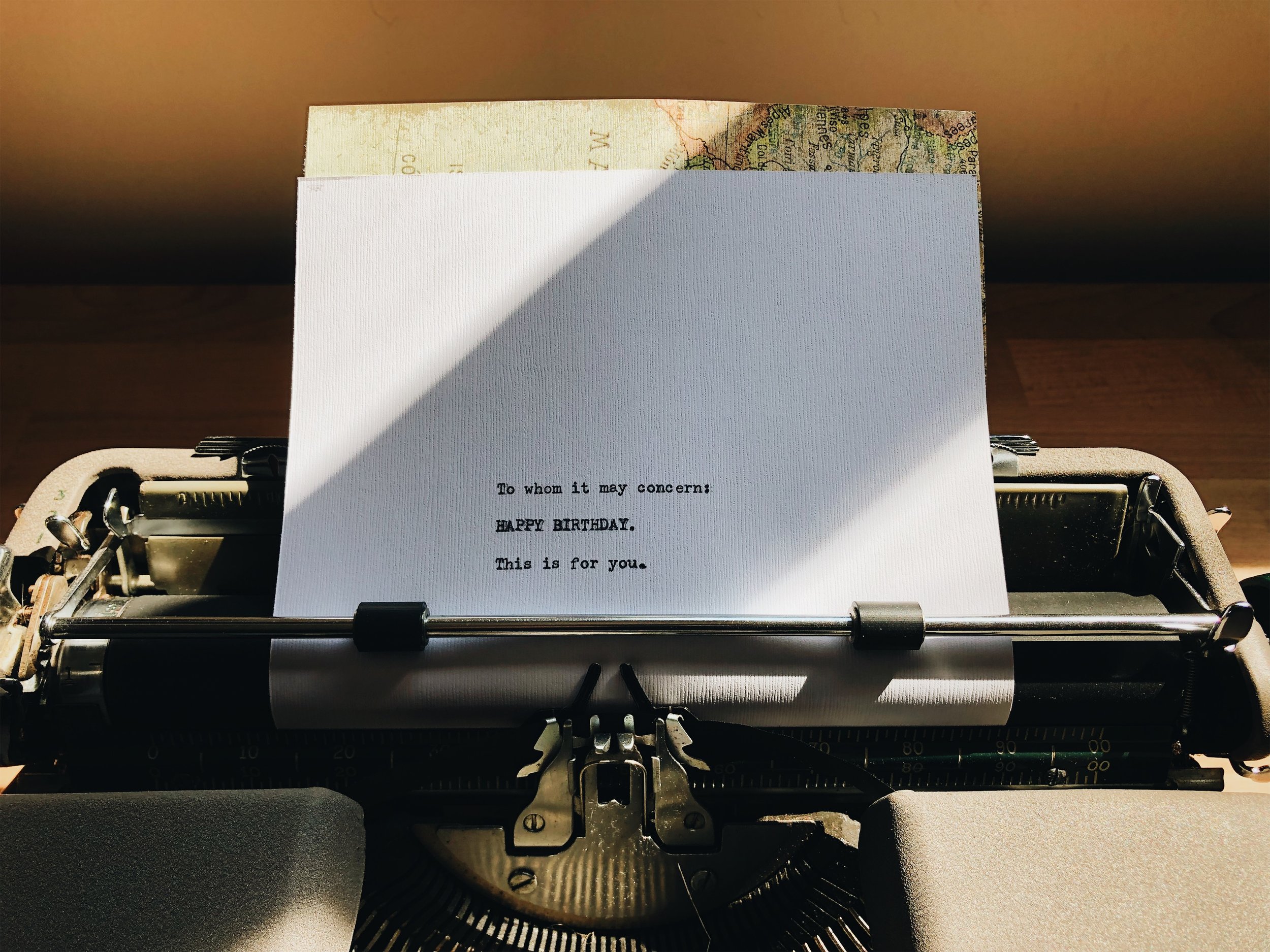 Typewritten & Signed by Levi
If you would like me to type up something special on this old Sterling, I will! I'll do it on thick, high-quality card stock paper that you can frame, or scrapbook, or just plain scrap if you want - lol! I'll type it, sign it, and ship it straight to your doorstep, too.

Here's how it works:
You click here to buy yourself a birthday gift [LINK] (I normally charge $50 to cover material, shipping, time, and some good old artisanal craftsmanship, but the going birthday rate is $30).

When you go to check out, you'll see a section where you can add a note to your order. That is where you'll tell me exactly what you want typed out for your birthday. (I am willing to type out quite a lot, but please be reasonable. The length-limit, for instance, is no more than ONE full poem. Most people ask for a section of a poem, or a favorite phrase, or even a custom phrase of your own, etc. Depending upon your request, and how doable it is, I may reach out to you in order to negotiate a realistic compromise, but I think that common sense should suffice, here.)

PLEASE NOTE: I am using a typewriter, and one of my favorite things about this medium is the rawness it gives. Although I will pay attention to detail, you should expect some typos, and "x" / white-outs, etc. These things are, as they say, a part of the vibe.
Also, if you happen to come across this for your birthday, and think that you might want to get it for a friend, instead, let me know! I can definitely type something out on your behalf, as well. :-) Just shoot me an email to hello@levithepoet.net and I'll get back to you!
sale