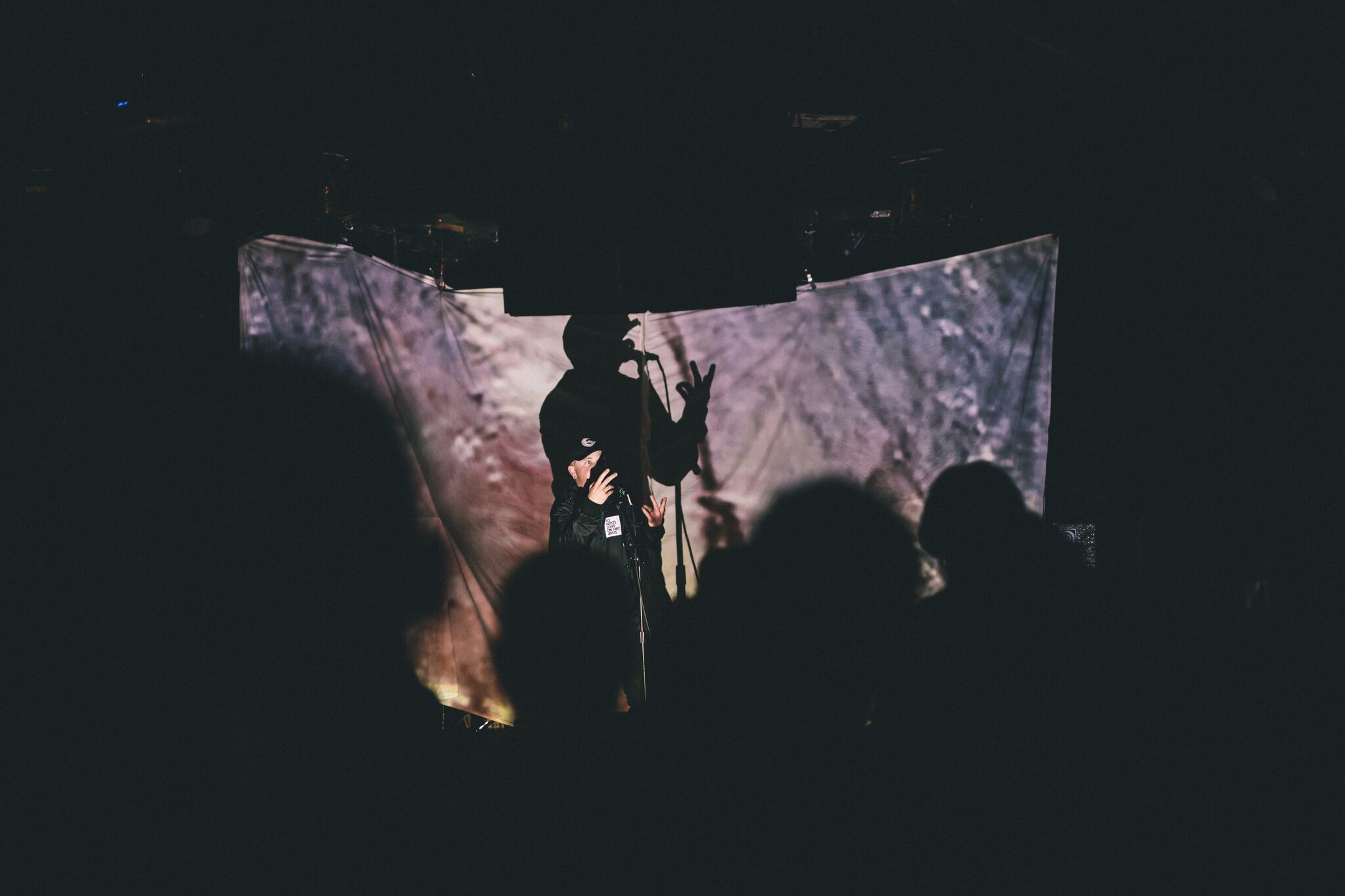 Hi. Below, you'll find some info that will help you decide whether you'd like to host Levi The Poet for an upcoming tour date.
(Yes, just like high school: THIS IS REQUIRED READING.)
A BRIEF INTRODUCTION
Hello! We are looking for people on the West Coast / in the Western United States interested in hosting and promoting a Levi The Poet concert this September.
Levi will be touring with singer-songwriter Corey Kilgannon (visit Corey's website / listen to his music on Spotify).
If you happen to live in said part of this country, and are interested in booking Levi The Poet in your city / town, we'd love to hear from you.
Although the majority of this tour is already booked, we are looking specifically into a couple of remaining holes along the routing, which you can see below.
Regardless of where you live, we're always open to adding hosts to our booking team for future reference, as well. This is not the last time I'll be back east this year, so even if it doesn't fit in the routing this time around, we'll gladly connect in the future. That said, feel free – regardless of where you live – to submit your information below if hosting a Levi The Poet show would ever be of interest to you.
We are booking these dates in a combination of private and public spaces, including but not limited to: traditional clubs and venues, art galleries/spaces, tattoo parlors, coffee shops, and even approved house-show-venues.
We've done everything possible to make matters as simple and easy for our potential hosts (including bringing our own sound system for use, if necessary).
This tour will feature a brand new show from Levi The Poet, as well as a combination of poetry and songs from his most recent record, Cataracts, as well as Correspondence (a fiction) and other albums.
Please read the details below and get in touch right away via email or using the form below if you are interested in hosting a show.
ABOUT THESE SHOWS
Our goal for this tour is to create a positive experience for people to enjoy, in environments that they'll feel comfortable with.
HOSTING THE TOUR
Can you host a show?
We'll make this as easy as possible for the hosts. In order to do that, we've written out a detailed list which will be regarded as required reading before accepting your submissions.
You must read the following before submitting yourself as a potential host...
HOW IT WORKS
This show must take place in an approved venue. Venue should be comfortable for the general public. Preferably, I would like to place shows in venues / spaces with good sound systems and promotional backing.
This may include art galleries, shared working spaces, music, poetry or DIY venues, houses (these are really fun and intimate if they're done right), schools / colleges, and other urban settings, etc.
It would be best if, during the performance - wherever it is - people weren't screaming for their favorite football team, or frothing milk or grinding beans, or making other distracting, explosive noises. We also love it when the inside of a venue feels warmer than the freezing cold in winter, and colder than the scorching heat in summer.
You don't need seating for everyone. If you have a bunch of chairs, great! But most shows are either standing-room-only and/or floor seating, and we let guests know they should bring a cushion or pillow to sit on during the show.
STAGING, SOUND & VIDEO REQUIREMENTS
Unless yours is a "poetry-only" event, this tour will feature an audio/visual performance that requires a space or backdrop suitable for projecting video from floor to ceiling (i.e. - staging arranged in front of a white or lightly colored wall, a sheet or projection screen to hang, etc).
All lights - inside and out - must be turned off / blocked out during the performance.
I will be traveling with my own projector for use during the show. Below are a few examples of what the performance will look like when arranged correctly (click to enlarge):
AUDIO REQUIREMENTS
I will be running stereo backing tracks during my set.
I have two options available for you when it comes to these dates:
1. Book the show in a venue with a quality stereo sound system with a good, low-end response (i.e. - subwoofers).
2. Book the show in a space with room enough to use mine. On these dates, I will be traveling with my own sound system in order to better accommodate hosts who don't have access to their own / a venue with one.
SOUND ENGINEER
Someone must provide / be available to operate a sound board.* This individual will need to arrive at the venue at a time that allows for a full sound check prior to doors opening.
* (If we are using my system, which is digital, someone must be available to check and maintain levels.)
MEALS & HOSPITALITY
Unless otherwise specified, meals are to be provided before the event.
A healthy diet is difficult to maintain on the road, so we would ask for your assistance in clean[er] eating. Any questions or clarifications can be cleared or arranged with LTP or the booking / tour manager.
More specifics for meals and hospitality will be provided privately to serious inquirers for the tour.
LODGING
Lodging for one person. Some examples of acceptable accommodations include:
One hotel room. (This is the No. 01 preferred option.)
A home stay with a clean / comfortable / private bed and bathroom option.
Wholesome dinner provisions.
PROMOTION & HOSTING
Promotional resources will be made available in a digital format, for download and use, locally.
It is YOUR (HOST) responsibility to effectively distribute the materials given. Please take advantage of these resources and exploit them to the fullest extent to ensure maximum attendance potential for the engagement. This should include but is not limited to:
Facebook events, boosted posts, and whatever means of social media you feel is most beneficial for getting the word out.
Local supporting act has a strong following and will be expected to promote and sell tickets for the event to friends, family, etc. (One local - must be approved.)
Printed flyers and local, in person, word of mouth promotion
Selling tickets locally in addition to online pre-sale options
As the host, it is your responsibility to take every opportunity to ensure the maximum attendance possible for the event. This means that the approved local act should have a strong following and will be expected to promote and open the event.
We will be providing online ticketing and pre-sale options, and the promotion that comes with it, from our end, but you as the host/promoter will be required to meet a minimum cost for the tour, whether it is entirely funded by ticket sales, an organization's budget, or donations with the minimum in mind.
No matter how many Twitter, Facebook or Instagram followers an artist has, YOU HAVE THE LOCAL ADVANTAGE, and will be expected to invite and encourage people who otherwise would not know about the event to come.
We will need your help at the door the night of the show to check people in and/or take collect money if they haven't purchased a pre-sale ticket.
Finally, depending upon the decided location, we will discuss your preferences & details for the evening then (capacity / limited vs. unlimited ticket sales / alcohol or no alcohol / snacks for guests or not / etc).
MONEY
Specific finance and lodging requirements will be discussed privately with potential hosts/promoters, upon inquiry. To inquire for this set of dates, you may fill out the form below, or simply email booking@levithepoet.net.
If you have read through these requirements would like to host/promote in or near-to one of the cities listed in the above routing, please email us with any questions or concerns you may have.
It is our goal to have this fully booked and prepared for as soon as possible so that we can give you, and everyone else, the best time for promotion and pre-sale and invites.
Finally, If you have a great idea that isn't on this list - please share it!
I want you, the host, to be as excited about this show as I am!
I want to create a unique experience for people to enjoy and interact with, and I look forward to making this something we can all remember fondly fifteen years from now when I am old, and brittle, and have completely shredded my vocal chords.
- Levi