It's All Worth Living For, Cupcake!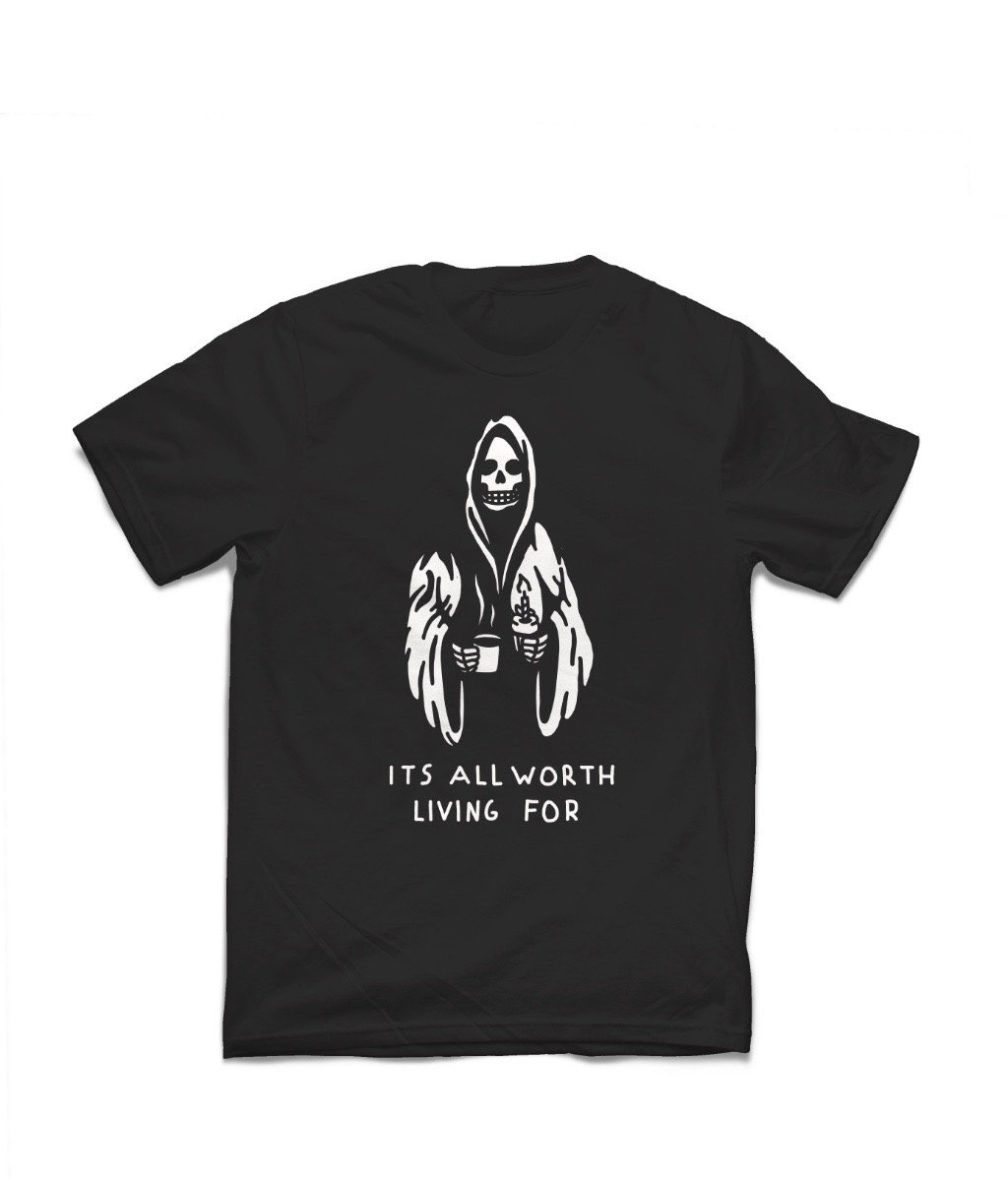 It's All Worth Living For, Cupcake!
This design is only "publicly" available as an option for people who receive my birthday letters (and then, they only have a couple days to decide whether or not they want one).
Originally, I was going to keep it that way, but you know what? I swore that The Fraction Club was gonna get first dibs on everything, so that's gotta mean "everything."
The idea here was simple: collaborate with an excellent illustrator (my friend Justin at Long Live Design) to create something that would be both recognizable and fun.
I mean, a birthday skeleton handing you a cupcake with your godawful cup of coffee is pretty good, and there's got to be some humor in a smiling dead guy telling you it's all worth living for.
So, whether it's your birthday today, or you want to buy one of these for a friend or family member, or for a dog who likes to wear human clothes, it's available for you – in TFC – year round.
sale